WebKamal is a website where I share my all experience related to starting and growing a profitable online business. I got interested into online business around 2010 when I needed one website to post some stuff and make money from google. I was searching about making money online and found so many freaking stuff that confused me a lot. I would sign up with all of the money making websites who said they gonna teach you how to be rich and stuff like that. But eventually I got lost in the ocean of the stuffs. I got really confused how these people are making money so I used to signup to all these crazy stuffs and newsletters and all the freaking opt-ins. They would always try to fool me asking money for some products they sell or recommend.
I thought, hey these mother f*ckers are asking me money, If I had money why the f*ck would I be sitting all day and night learning how to make money. It didn't just clicked me. I didn't know anything about Affiliate marketing back then. I just needed a website first but I couldn't pay for the developer or designer so I had to learn all myself coz I thought I am a computer guy and I can learn this shit. So I sat down and started f*cking learning it.
WordPress was blogging platform back then. For building websites, there were other CMS like Joomla, Silverstripe, ModX, Concrete 5, TypePad, Drupal and many others. I just got hammered on which one of these shits are the best ones because I wanted to make the best one. So after searching like hell I decided on 3 mains: Joomla, Drupal and WordPress. I learned all others to find out these 3 can do anything if I master them. Main thing is I don't want to do coding because my brain stops working when I see programming stuff.
So, I wanted something where I don't have to learn hardcore programming but some basic HTML and CSS will do the good job along with basic understanding level of JavaScript. Long story short, with an 12-year learning in website development, seo and online marketing and 5 year working with a IT company I have used almost every website tools. From Web Developer to being a blogger, I can now say I am good at what I do. I had done Master of IT but I don't know what the f*ck they teach in college, I have never understood till now what to do with what they taught. To earn money the way I want, I had to learn everything myself from start, so I think I wasted my parents money going to universities.
Why this blog:
I want to share what I learned about websites, how to build websites, seo, online marketing and making money online stuffs.
I have launched without worrying about things being perfect.
This blog is under my close to my name.
I am not going to tell any friends or family about it until I make over $5,000/month from this blog, so this is just a start.
I will post my income report as soon as I start earning anything.
I will write my full story after I make as above, till then…keep coming back ✌️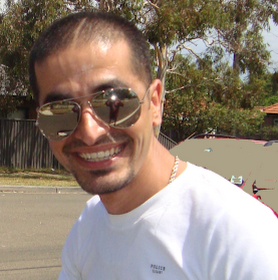 I can be reached at 👉 hello @ webkamal [dot] com